Adrian Muhammad
Managing partner, Jackson | Shah & Company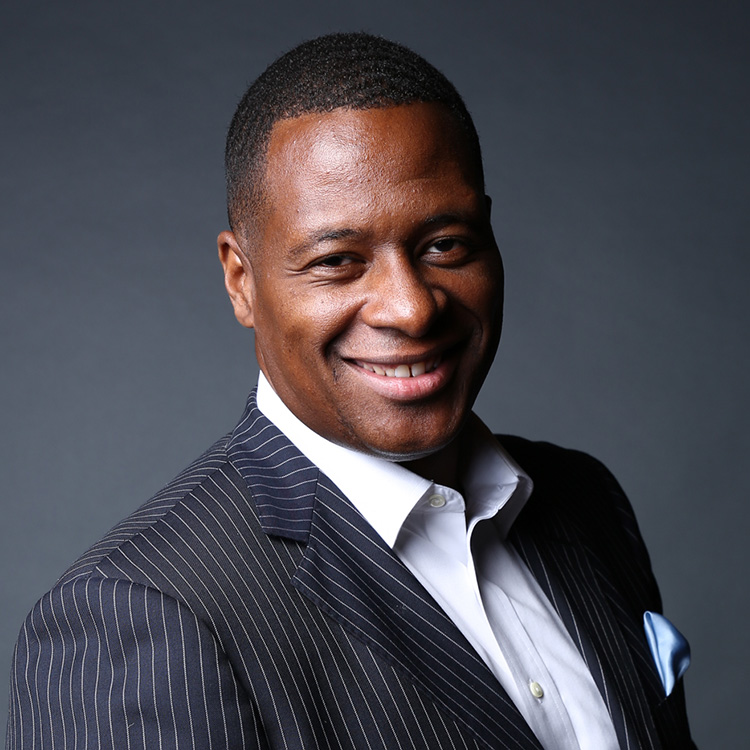 Adrian Muhammad is the managing partner of Jackson | Shah & Company, headquartered in Orlando, Florida. Jackson | Shah seeks to advance the cause of consumer driven markets, STEM education and other related non-profit interests in service of helping evidence a better, more purposed, productive, and inspired experience for all.
Muhammad most recently served as vice-president of the Corporate Initiative Group for ZeroChaos, a global business unit created specifically to advantage his strategic, analytical, operational and innovation-centered skillset.
Possessing over 20 years of technology, consulting, and business development experience, Muhammad has worked with a wide range of organizations from start-up to global, publicly traded companies in a number of industries including manufacturing, private equity, international finance, technology, telecommunications, product development, consulting, marketing, and government.
Muhammad is a graduate of Singularity University, the acclaimed global exponential innovation think tank based at the NASA Research Park in Silicon Valley.
He holds an Executive MBA in Business Management from Harvard Business School, a B.S. in Computer Information Systems/Networking from Purdue University, and Executive Program from Tuck School of Business at Dartmouth.
Muhammad and wife, Anika, reside in Windemere, Florida.