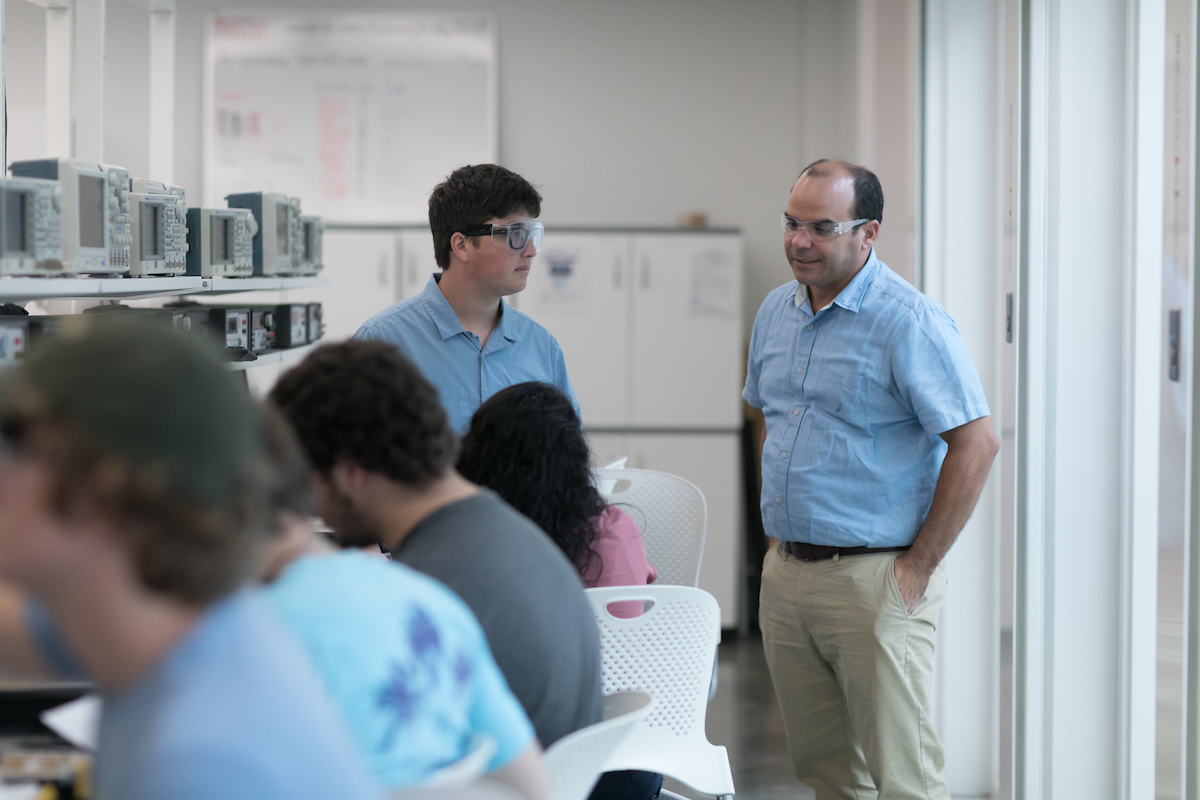 University Priorities
University Priorities
The Florida Polytechnic University Foundation fosters the mission of the University by helping to name, develop and expand programs, institutes and centers for innovation. Explore some of the great programs on campus:
Today more than ever, attracting and retaining students for Florida Poly is a critical mission requiring scholarship support for students.
Gifts in support of faculty can underwrite world-changing research, assist faculty in developing new courses, and keep our talented top teachers and researchers at Florida Poly.
Florida Poly is a beautiful campus with state-of-the-art and award-winning buildings. Students, alumni, faculty, and our community need established traditions through named buildings identifying these iconic places associated with prestigious names creating a University with tradition and long-lasting legacies.
The Advanced Mobility Institute, Florida Institute of Phosphate Research and our new initiatives in research are primary reasons for the new Applied Research Center. From classroom demonstrations to our open laboratories, we believe solutions to today's problems are just a big idea away and support fuels these innovations.
Gifts to support the Innovation Fund seed new initiatives allowing us to be dynamic and responsive in our changing world.