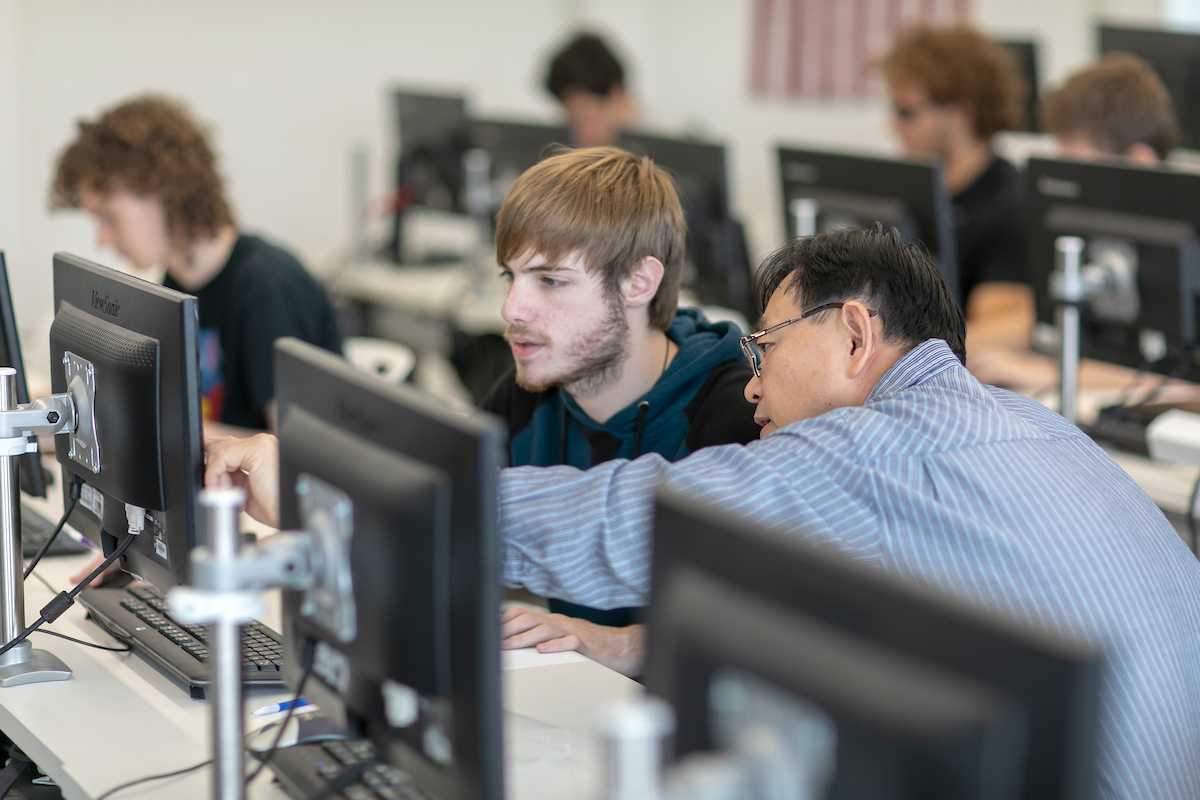 Individual Giving Societies
As members of Florida Poly's premier leadership recognition societies, we celebrate distinguished groups of donors whose generosity make a transformative difference for our university.
Members join an elite circle of key partners united in their support of preserving and strengthening the university's academic excellence. Our donors' support provides accessibility and affordability for students, resources to recruit and retain leading researchers and faculty, provide seed funds for new centers and initiatives, and support our advanced STEM research facilities.
In honor of your commitment to fueling quality educational and research offerings to the Florida Poly community and beyond, we are pleased to provide exclusive opportunities designed to enhance your engagement with Florida Poly.
Giving Societies (Individuals)
Florida Poly Giving Societies memberships consist of recognition levels for individuals honoring increasing degrees of philanthropic leadership.Membership is based on annual giving until a donor reaches $100,000+, then membership is based on lifetime cumulative giving.
We accept gifts of cash, securities, IRA's, 401(k) plans, retirement accounts, estates, real estate, deferred gifts, employer matches, gifts in kind, and gifts of service which count toward your cumulative giving.
Members receive:
Opportunity to engage with university leadership and faculty ($1k+)

Recognition for Florida Poly Fellows
Invitation to Florida Poly Alumni and campus events
Invitation to Florida Poly Impact Summit
Invitation to Florida Poly student-alumni "Mentorship Program" for Young Alum
Invitation to Florida Poly Donor Appreciation Event
Members receive:
All Florida Poly Fellows benefits
Members receive:
All Florida Poly Fellows benefits

Florida Poly Foundation Annual Report-Listing ($5k+) Logo ($25k+)
VIP Campus Tour ($5k+)
Special invitations to Presidential events
Invitation to Foundation events

Opportunity to engage with university leadership and faculty ($1k+)
Members receive:
All President's Society benefits
Recognition on university social channels ($25k-1 time; $50k-multiple times)
Recognition at Florida Poly Donor Appreciation Event ($25k+)
Members receive:
All Innovator Society benefits
Donor stories for website/social media ($100k+)
Press Release describing Individual Commitment ($100k+)
Invitation to annual private luncheon or dinner reception hosted by the President ($100k+)
Members receive:
All Leadership Society benefits
Members receive:
Benefits based on giving level
For any gift $1,000,000 and greater - all #Changemaker benefits apply
*Annual | **Annual or Deferred | ***Cumulative