3.14.18 | Lakeland, Florida

Women Entrepreneurs Disrupting the Marketplace
Join us on March 14 from 9:00 a.m. – 1:30 p.m for Florida Poly's third annual Women in STEM Summit. Our annual summit brings together thought-leaders and champions to share their success stories in how they've challenged the stereotypes typically associated with women in the science, technology, engineering, and math industries. We'll look at best practices and unite in our passion to change perceptions.
Event Details
Event Details

Schedule
Date: 3.14.18
Check-in and Networking: 9:00 am (Check-in remains open until 11:30 am)
Panel Discussion and Q&A: 9:30 am
Lunch and Keynote: 11:30 am (Lunch included with registration)
Networking: 1:00 pm
Location
Florida Polytechnic University
Innovation, Science & Technology Building
Saddle Creek Logistics Commons
4700 Research Way Lakeland, FL 33805
Free valet parking provided
Partnership Opportunities
Partnership Opportunities

Speakers
Speakers
KEYNOTE
RACHEL CARPENTER – CEO, CO-FOUNDER OF INTRINIO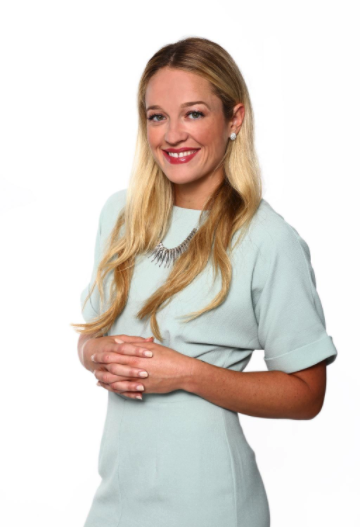 Our Keynote speaker is Rachel Carpenter, Chief Executive Officer and Co-Founder of Intrinio. Rachel will share her story and the lessons she has learned along the way to becoming a successful female entrepreneur. As a Millennial woman in STEM, Rachel has shattered the glass ceiling and proven that motivation and passion can overcome all obstacles. On her road to success, she has encountered many twists and turns – from financial barriers to reaching her target users. She hopes in sharing her story, she will pave the way for future women who aspire to conquer the male-dominated world of STEM.
HUNGRY AND HUMBLE. AN ENTREPRENEUR DISRUPTING FINANCIAL SERVICES AND SPURRING INNOVATION
Rachel has sat on both sides of the table in the financial information industry. Now an "insider" involved in disseminating data, she began as an outsider in need of financial data. Nearly three years ago, Rachel and her co-founder sat bewildered – a massive prototype of a valuation app in hand, with no funding and no access or control to the data they needed. After two years working through the night, sleeping on couches, and teaching themselves web development, they were out of options. Rather than calling it a day, they decided to build a platform to eliminate these barriers for future developers and provide them access to affordable financial data. Following a year dedicated to mastering code and becoming advanced programmers, Rachel and her co-founder built their prototype into a web application and a proprietary automated backend solution for gathering and standardizing financial data, which led to the launch of Intrinio.
ABOUT RACHEL
Rachel graduated from the University of Wisconsin-Madison with a BBA in both Finance and Management/Human Resources and minors in Spanish and European Studies. She is Chief Executive Officer and a founding partner of Intrinio, a disruptive financial data marketplace launched in 2015. Based in the company's Florida office, Rachel has overall responsibility for Intrinio including driving its strategy and position for long term growth. She is an advanced front-end web developer and a graduate of The Starter League Advanced HTML & CSS web design course, with expertise in HTML/HAML, CSS/SASS, JavaScript, CoffeeScript, UX and responsive web design and a basic understanding of the Ruby Padrino web framework.

The Panel Session
The panel is a selection of trailblazers, pioneers, and inspirational speakers each providing insight into their own personal journey and perspective towards success in their STEM field. Learn how these individuals overcame personal and professional barriers, embraced change and contribute to the powerful role women play in STEM industries.
The panel takes place at 9:30 am and is followed by a Question and Answer session.
Moderator
CADY JOHNSON – SENIOR VICE PRESIDENT AND EXTERNAL ADVISOR CONSULTANT FOR PIMCO INVESTMENTS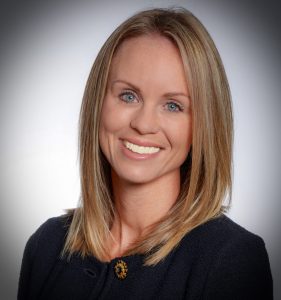 Cady is a Senior Vice President and External Advisor Consultant for PIMCO Investments, a global investment management firm with $1.5 trillion in assets under management.  She is responsible for the distribution of PIMCO mutual funds and managed accounts to financial professionals in the southwest and central Florida area.
Prior to joining PIMCO in 2013, she held roles at Dreyfus Investments as a senior regional vice president responsible product distribution and relationship management and was a assistant vice president at Raymond James Financial Services responsible for sales management and recruiting. She has 15 years of investment and financial services experience and holds an undergraduate degree from Eckerd College in economics and finance. She is currently pursuing an executive MBA at the Kellogg School of Management at Northwestern University and is actively involved in a variety of women's initiatives in her community, at PIMCO and with Northwestern.
Cady is a former semi-pro and collegiate soccer player and an accomplished triathlete having competed in races of all distances throughout the U.S. including Hawaii.  She lives in Lakeland, FL with her husband Eric, step-daughter Halle and her son, Embrey.
Panelist
LINDA FIGG – PRESIDENT/CEO & DIRECTOR OF BRIDGE ART FOR THE FIGG BRIDGE GROUP
Linda Figg is President/CEO and Director of Bridge Art for the FIGG Bridge Group (FIGG), an international family of companies that exclusively specializes in bridges. Linda has over 36 years of experience in leadership, management, financing, and aesthetic design of landmark bridges from concept through construction. In 2002, Linda became President and owner of FIGG, taking over the reins from her father, Gene Figg, who founded the firm in 1978. She holds a Civil Engineering degree from Auburn University (BSCE, '81).
Panelist
MICHELLE EATHERTON – HEAD OF GLOBAL PARTNER FUNDING FOR AMAZON WEB SERVICES, INC.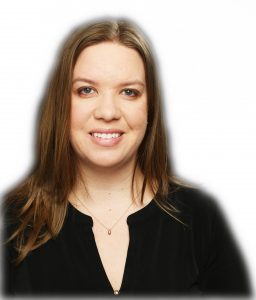 Michelle is Head of Global Partner Funding at Amazon Web Services, Inc.  She is responsible for launching the global team to support the onboarding of new partners into the AWS ecosystem.  Because of this framework and team, AWS now has a way to measure new partner potential and to accelerate and foster the growth of partners at an earlier stage.
Over the next year, she will lead her team to think bigger about funding programs and benefits by working with external partners and the internal APN team to implement new tools and programs that further align with AWS partner needs. Michelle has been named Ring Leader Coordinator, Seattle chapter for Leading Women in Technology, a nonprofit organization dedicated to helping women advance their careers. She is a graduate of the University of Wisconsin-Madison and now resides in Seattle, WA with her family.
Panelist
DAN RINI, PH.D. – FOUNDER AND PRESIDENT OF RINI TECHNOLOGIES
Dr. Rini is the founder and president of RINI Technologies, Inc., a Central Florida based company that specializes in the development of unique Cooling & Heating Products for the US Military. These products include a "Soldier Cooling System" that keeps a soldier body cool when operating in hot environments, a "SCUBA Diver Heating System" that will keep a Navy Diver warm when in very cold water and "Cooling Systems for Military Lasers". RINI Technologies is considered a world leader in unique miniature refrigeration technology and currently holds 12 patents on this technology.
Dr. Rini also serves on the UCF Research Foundation Board, the Board of Orlando Inc (Regional Chamber of Commerce), the Board of the Florida FIRST Robotics Educational Foundation, the Seminole County Economic Development Advisory Council, is the Past Chair of the UCF Community Council and is on the Academic Advisory Board for the Mechanical Engineering Dept.