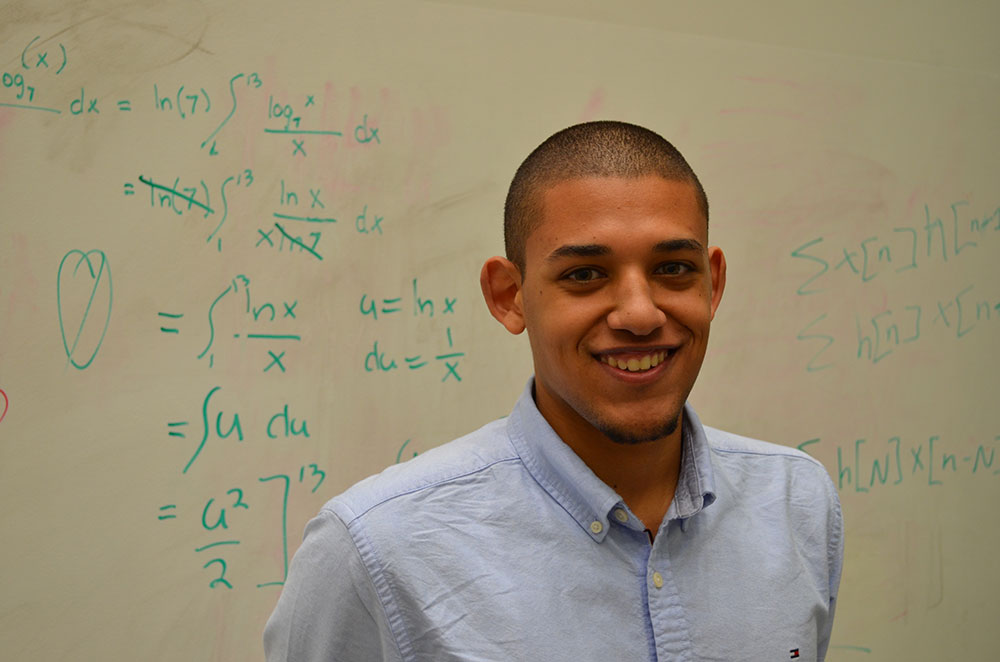 You won't find presidents or treasurers in Florida Polytechnic University's Next Tech Entrepreneurs club.
Instead, they're preparing for their future with titles like CEO and CFO.
"We wanted to create a place where we could learn the fundamentals of a start-up," explains club founder and CEO Elijah Campbell, who is majoring in Advanced Technology. "A lot of students have great ideas, but they don't know how to go to the next level."
To equip students with those skills, the club holds workshops, guest speakers and events for about 30 regular members. Some topics include crafting a perfect pitch and developing a one-page business plan.
"I think the biggest thing I've learned is to think like an entrepreneur," says Osaki Pokima, a freshman pursuing a concentration in Cybersecurity. There are a lot of challenges and setbacks waiting for an entrepreneur, but "with the right mindset you can overcome anything."
The appeal of becoming an entrepreneur is that you can bring something to market that no one has ever seen before, explains Saivamsi Hanumanthu, a sophomore studying Computer Science.
"That's the reward for all the hard work," Saivamsi says.
Justin Heacock serves as a staff advisor to the club. In his role as entrepreneurship center coordinator, Justin coaches students with big ideas and walks them through the steps and legal protections necessary to bring a product to life.
From his perspective, the Next Tech Club's biggest benefit is bringing together likeminded students. Sure, it's important that students learn the technicalities and pitfalls of creating a business, he says. But the club really provides "a supportive culture where students can help each other grow," Justin says. "Those relationships are going to continue long after graduation."
He continues: "It's about creating a pervasive culture of entrepreneurship at this school. Whatever crazy idea you have, we want to make it happen."