Inspiration and Impact
Mission
We partner with Florida Polytechnic University to engage the community, inspire investment and steward resources to build a world class university.
Vision
Florida Polytechnic University will become a world leader in research, inspire breakthroughs in STEM and build a brighter future for all.
Shape the Future
Shape the Future of Florida Poly
Florida Polytechnic University is educating tomorrow's leaders today. Through the support of our generous donors, we are transforming the future of technology and boosting Florida's economy.

Scholarships
Scholarships enable students to attend Florida Poly and connect them with a STEM comprehensive education. By attending Florida Poly, students can experience in-class research, develop entrepreneurial skills and prepare to enter the workforce.
Research and Projects
Our students are uniquely situated with the opportunity to research and discover solutions to the world's problems. In-class studies,  research and student projects are vital to building a brighter future.
Quality of Workforce
Your involvement directly supports our work to develop well-rounded graduates with marketable skills. As of January 2017, there were nearly 20,000 advertised job openings in core STEM fields, excluding the health industry, in the state of Florida. Florida Poly graduates are equipped with the tools and experience necessary to immediately dive into that market.
Head Start
Financial aid allows students to graduate debt-free and focus their efforts on school, not work. Without the additional financial pressures, students are more likely to remain full-time students, experience less stress and engage in extra-curricular activities that can escalate their career prospects. Additionally, students may invest any money saved into new enterprises and ventures. Your support is a head start for a Florida Poly student.
National Advantage
Innovation and product creation enable the country to advance in the global economy. By supporting Florida Poly's efforts, you can have an impact on the nation's global high-tech position.
Boosting the Economy
Both entrepreneurship and applied research will have a near-term impact on the advancement of technology and Florida's economic growth. With each gift, you're invigorating the state of Florida and furthering STEM ventures.
Letters from the University and Foundation Leadership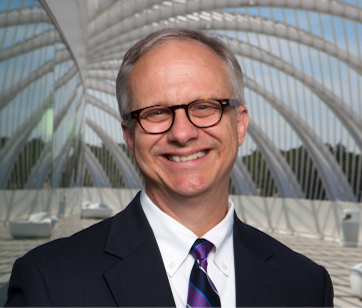 From the desk of Florida Polytechnic University President Randy K. Avent
Florida Poly is driven by grit and determination. It's the secret ingredient, so to speak, that's propelling our new University into position as an innovative leader in the study of science, technology, engineering and math (STEM). It's also how we've built a modern and progressive campus, curriculum and culture from scratch in just two years. Consider that we wrapped up our second academic year offering 86 courses with 195 sections in Spring 2016.
Read More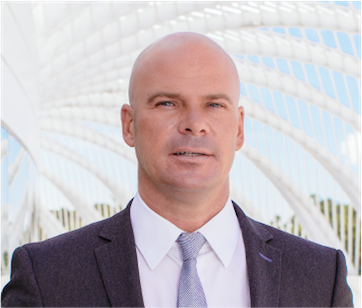 From the desk of the VP of Advancement and CEO of Florida Polytechnic University Foundation Kevin Aspegren
What was your big dream growing up? Maybe you're living it now. Or perhaps you wish you had a do-over to pursue your dream of being a concert pianist, CEO or astronaut. Students at Florida Poly are starting their dreams right now. They found a university that will nurture their ambition and dare them to make the impossible happen.
Read More